台灣南部唯一の夜間設備のととなつに大崗山ゴルフ‧カントリ-クラブ、靜かで優雅な景色が特色です。敷地160へクタ-地址ル、18ホ-ルのフエアウエイ敷地は101.6へクタ-ルを佔め全長7225ヤ-ド。
高雄、岡山、台南、屏東、旗山の生活圈の中央に位置して、近鄰には大崗山風景區と月世界勝地があり、交通の便に惠まれています。
ゴルフ場との外街道路約1.5Kmあり兩側には南洋杉が植えられ、桃源の境をゆく感じをあたえます。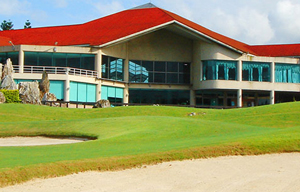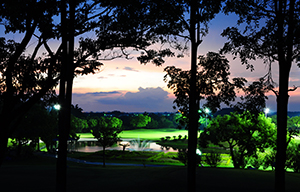 Fee and Charges
Golf Fee

Including
Green fee, Caddie, Golf Cart, Service Charge and Insurance
Green Fee
18 holes
NT$1,450.00 : Weekdays tee off before 9AM
NT$1,450.00 : The Club Day (Monday, excluding holidays)
NT$2,415.00 : Weekdays
NT$2,835.00 : Weekends and Holidays
* Weekdays are defined as Monday to Friday excluding holidays.
* Weekends are defined as Saturday and Sunday.
* Holidays are defined as days declared by law of ROC or Taiwan custom,
such as Chinese New Year holidays, and are posted in TKSG's bulletin board.
Note: All prices are subject to change without prior notice.
Contact & Traffic Information
在較大的地圖上查看
大崗山高爾夫球場